Overig Cuatro venezolano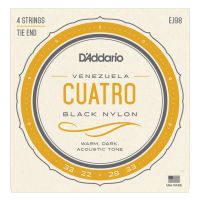 €5.50
Op voorraad
Vandaag besteld, verzending op Maandag
.033 . 022 . 028 . 033
D'Addario J98 black nylon Cuatro strings are designed for the 4-string Venezuelan cuatro, traditionally tuned in similar fashion to the ukulele with slight octave variations. D'Addario offers a wide variety of ethnic instrument strings designed to the exacting specifications of our arti...
Overig Cuatro venezolano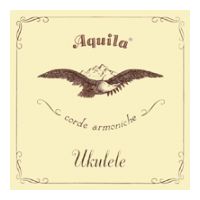 €7.00
Op voorraad
Vandaag besteld, verzending op Maandag
Aquila set voor venezolaanse CUATRO B, F#, D, A. in vergelijking met Nylon produceert de New Nylgut® een beter geluid en blijft het beter gestemt , dit omdat de vochtopname minder is dan 0,1% ten opzichte van de 2,0% bij Nylon die normaal wordt gebruikt voor de snaren (bijv. Du Pont Tyn...
Overig Cuatro venezolano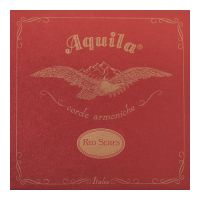 €7.00
Niet op voorraad
Wordt normaliter binnen 1 tot 2 weken verzonden
Aquila venezuelan CUATRO string set B, F#, D, A. These give a unique feeling and a strong, consistent sound. Until recently, it was necessary to increase a string's gauge to get a lower-pitched note. But increasing the string's diameter also increases internal dampening. That makes t...