Others Cuatro venezolano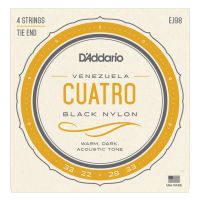 €4.30
In stock
Ordered today, shipped on Monday.
.033 . 022 . 028 . 033
D'Addario J98 black nylon Cuatro strings are designed for the 4-string Venezuelan cuatro, traditionally tuned in similar fashion to the ukulele with slight octave variations. D'Addario offers a wide variety of ethnic instrument strings designed to the exacting specifications of our arti...
Others Cuatro venezolano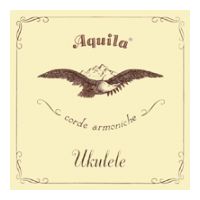 €6.50
In stock
Ordered today, shipped on Monday.
Aquila venezuelan CUATRO string set B, F#, D, A. compared to Nylon, the New Nylgut® produces a better sound and stays in tune better, this because the moisture absorption is less of .1% against the 2.0% of Nylon normally employed for the musical strings (i.e. Du Pont Tynex® polyammide ...