Others Baglama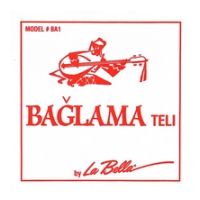 €15.15
Out of stock
Usually ships in 1 to 2 weeks.
String set baglama, silverplated wound, 58" long, 3x007-019W-2x011-024W
Others Baglama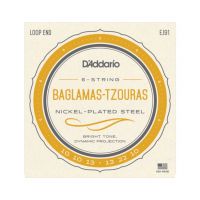 €9.40
€10.40
In stock
Ordered today, shipped on Monday.
.010 . 010 . 013 . 013 . 010 . 022w
D'Addario EJ91 Baglamas-Tzouras strings are manufactured from nickelplated steel wound strings and tin plated plain steels, optimized for both instrument scale lengths, tuned DDAD. D'Addario offers a wide variety of ethnic instrument strings designed to the exacting specifications of ou...