Others Zhongruan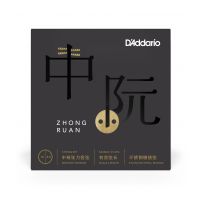 €25.50
In stock
Ordered before 15:00, will be shipped today.
.016 . 0225 . 0305 . 0435
RUAN01 is a stainless steel flat wound string set for Zhongruan. D'Addario's portfolio of products designed specifically for World Instruments is based on research and product testing with instrument builders, educators, and professional musicians. Features flattened nylon wound o...