Bass Acoustic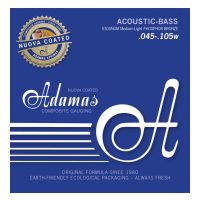 €33.75
In stock
Ordered today, shipped on Tuesday.
.045w . 065w . 085w .105w
The legendary Adamas Phosphor Bronze strings, now available Nuova Coated The Adamas Nuova coating is not comparable to other manufacturers' traditional coatings, the strings feel almost as uncoated, but hold 3-5 times longer. The legendary Adamas phosphor bronze strings are among the m...